View Photo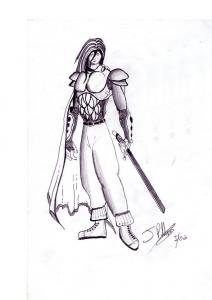 All about the Armour on this one, i focused on the Armour on this guy and his pose, again adapted from an anime pose and somewhat Disney approach to pants (Aladdin pants lol), basic weapon, not to special.
Date: 19/11/2006 20:42
Added by:
admin
Dimensions: 700 x 990 pixels
Filesize: 78.83kB
Comments: 0
Rating: None
Number of views: 3637
Post Comment
Please Login to Post a Comment.
Ratings
Rating is available to Members only.
Please
login
to vote.
---
No Ratings have been Posted.