View Photo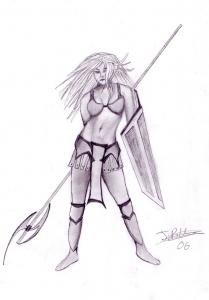 A warrior in minimal Armour :p just thought I'd give it a go; armed with a spear and shield, based more on the whole amazon thing i suppose although to be honest i ain't a great fan of it.
Date: 19/11/2006 20:37
Added by:
admin
Dimensions: 700 x 1003 pixels
Filesize: 82.04kB
Comments: 0
Rating: None
Number of views: 2984
Post Comment
Please Login to Post a Comment.
Ratings
Rating is available to Members only.
Please
login
to vote.
---
No Ratings have been Posted.