View Photo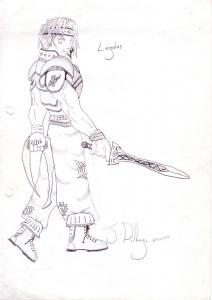 A good old elf, featuring plate Armour and exotic hand weapons, not to much detail on the hand weapons, but not too bad i don't think, personally not a great fan of the hands and the feet, but oh well, cant be perfect.
Date: 19/11/2006 20:47
Added by:
admin
Dimensions: 700 x 990 pixels
Filesize: 76.41kB
Comments: 0
Rating: None
Number of views: 2845
Post Comment
Please Login to Post a Comment.
Ratings
Rating is available to Members only.
Please
login
to vote.
---
No Ratings have been Posted.